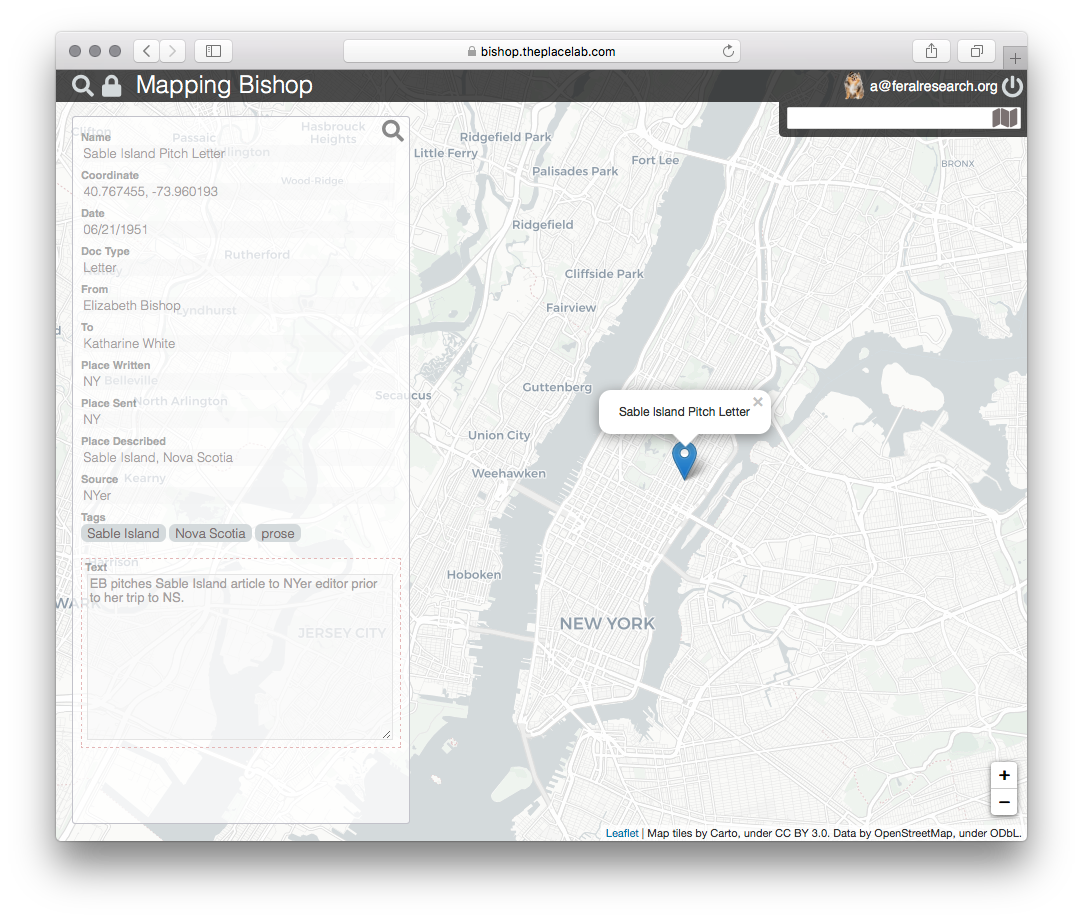 Andrew Sempere, The Place Lab Ltd.
Presented
Summary of Project:
An MIT-licensed computational tool for generating locative media projects, Maptool can be used as the basis for locative storytelling.
by Sharon Reshef with Place Lab Ltd
Presented Jun 7 - 15, 2019 Prague Exhibition Grounds, Prague, Czechia as part of the Site Specific Performance Festival, Prague Quadrennial 2019,
Summary of Project:
An interactive sound project that archives the sonic environment of the Prague Exhibition Grounds prior to PQ 2019
Kitchenband
Presented Sep 9 - Dec 13, 2019 Albion Public Library, Etobicoke, Ontario, Canada
Summary of Project:
Community members and users in the library script scenes and curate ideas to create 10 hauntings that share the story of the community in VR.
3/3