Kitchenband
Presented Sep 9 - Dec 13, 2019 Albion Public Library, Etobicoke, Ontario, Canada
Summary of Project:
Community members and users in the library script scenes and curate ideas to create 10 hauntings that share the story of the community in VR.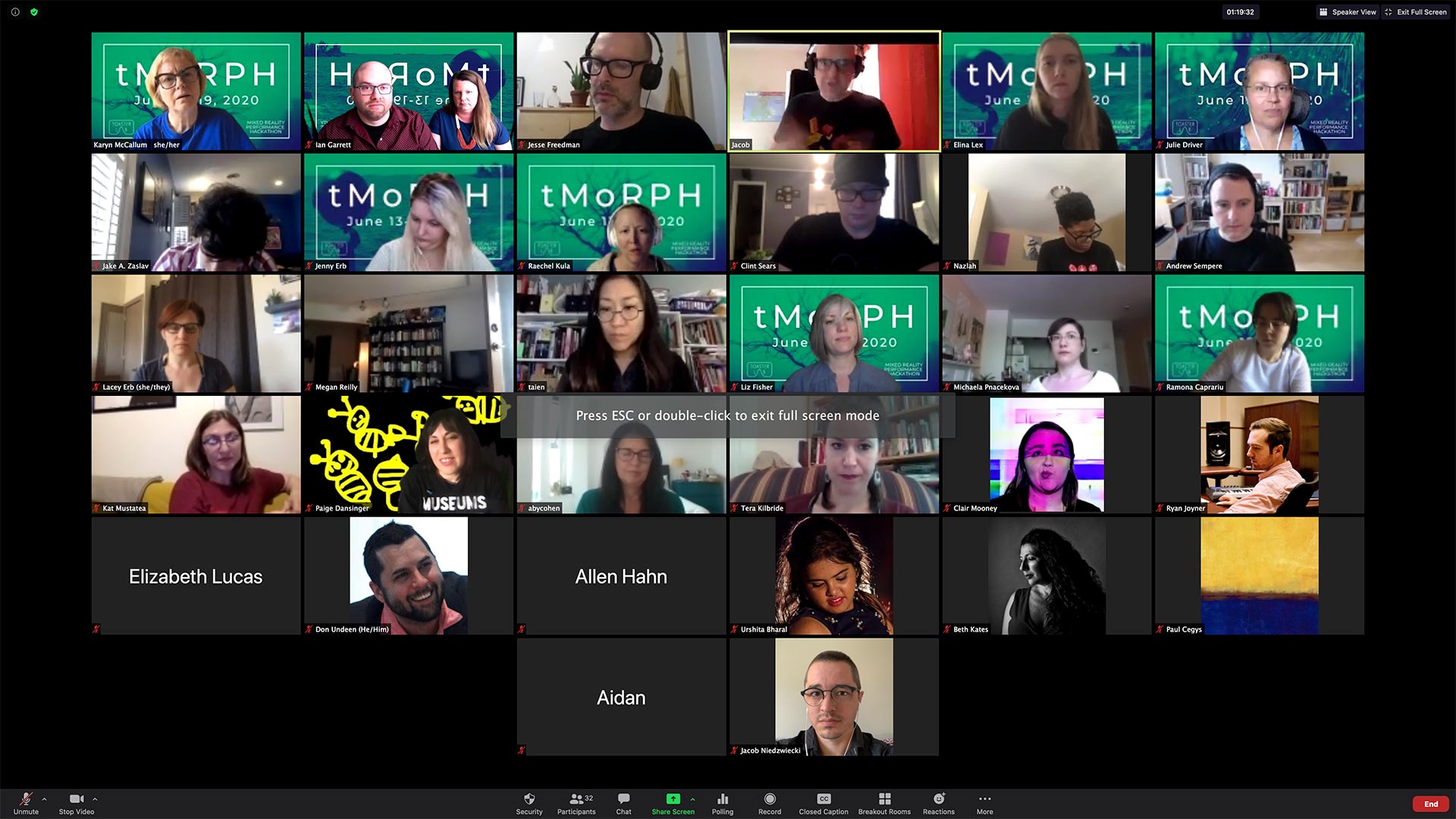 Toasterlab
Presented Jun 13-19, 2020 online at FoLDA 2020
Summary of Project:
Gathering of invited participants to explore solutions to developing technology based art for consumption in low-bandwidth environments.
Directed by Autumn Smith at Hart House Theatre, original script by Joan Littlewood and The Theatre Workshop
Presented Feb 28 - Mar 7, 2020 at Hart House Theatre, Toronto, Ontario, Canada
Summary of Project:
Traditional theatrical presentation of a licensed script with a motion capture animation as a key character.
3/3